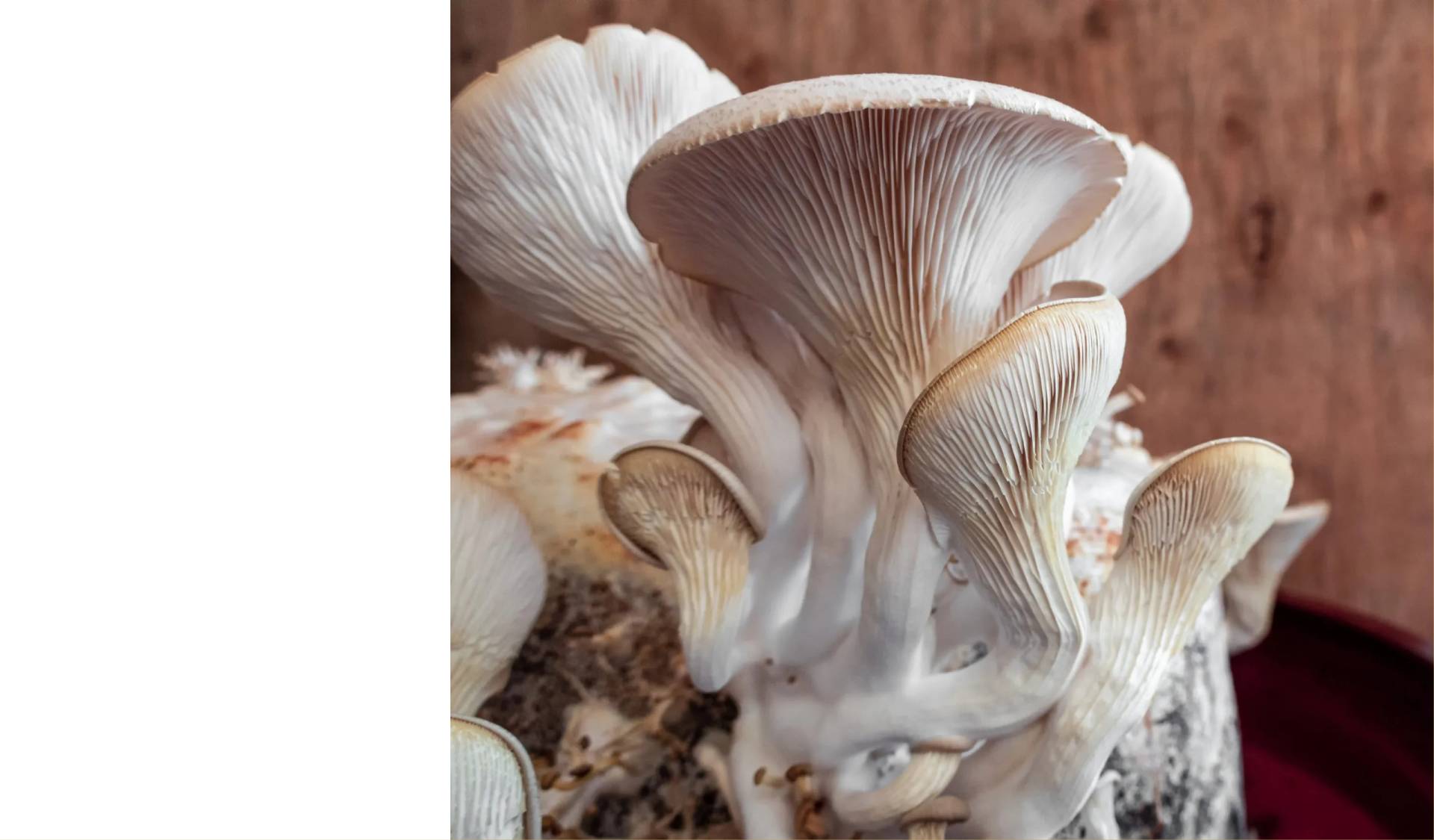 Slide 1
SIDBI Govt. of India inaugurated SIDBI Ghorer Lokkhi Incubation Centre Darjeeling at Live Life Happily Org.
SIDBI Ghorer Lokkhi Swavalamban Connect Kendra Darjeeling inaugurated by Hon'ble Chairman Shri S. Ramann to promote Entrepreneurship and Inclusive Development as emphasized by Hon'ble Union Finance Minister Nirmala Sitharaman.
Slide 1
Mobile Library initiated Mushroom Spawn Laboratory in Siliguri North Bengal
Incepted by Anirban Nandy and Poulomi Chaki Nandy in 2016, Mobile Library initiated Mushroom Spawn Laboratory in Siliguri North Bengal in 2022. We are working on Mushroom Cultivation & Entrepreneurship in North Bengal to promote inclusive sustainable economic growth, productive employment, and better opportunities for all.
Why Mobile Library Shiksha Swaraj?
Initiated by Anirban Nandy and his wife Poulomi Chaki Nandy, a mission where we believe that not only the government, but it's our responsibility as well to work for the marginalized communities of our society. Sub-Himalayan Tribal villages in North Bengal have been facing numerous social challenges and economic issues (domestic violence, poverty, alcoholism, and human trafficking) throughout the years. Solving these problems Mobile Library an action-based concept under the aegis of Live Life Happily is now completing 7 years of journey in Siliguri & North Bengal. And now we have started Mobile Library Shiksha Swaraj movement in each and every village of North Bengal. Under Mobile Library Shiksha Swaraj, we are clubbing all our Education (MobileLibrary), Women Entrepreneurship (Ghorer Lokkhi), and Skill Development (10 takar tuition) initiatives.
Organization & Legal Details
Live Life Happily is registered under the West Bengal Societies Registration Act, 1961. Registration No. S0004256.
We are registered to provide 80G and 12A in case of donations and project allocations.
Enrolled in NGO-DARPAN (NITI Aayog) Unique Id of VO/NGO WB/2019/0234575
Students Connected by Mobile Library
Total Books in Mobile Library
Total Girls & Women Connected
Mushroom Produced in Tonnes
Sanitary Pads Distributed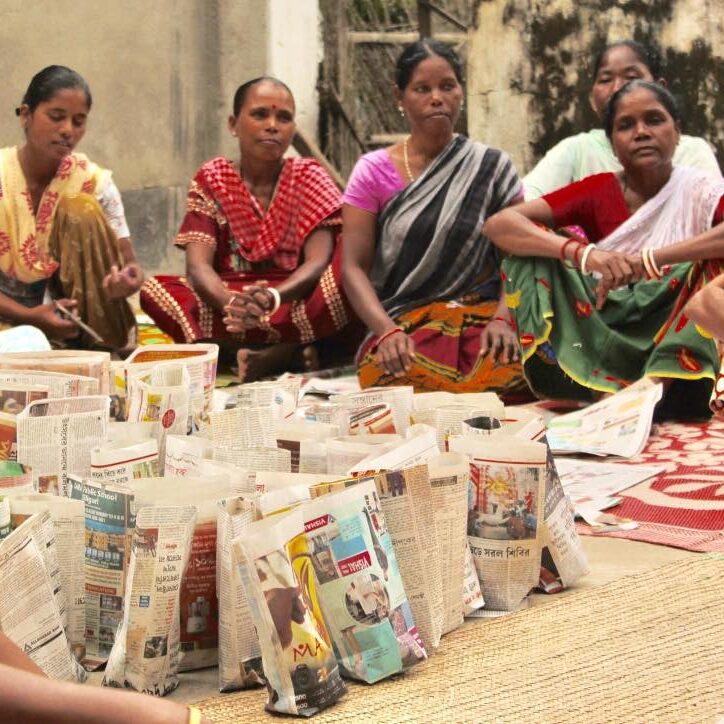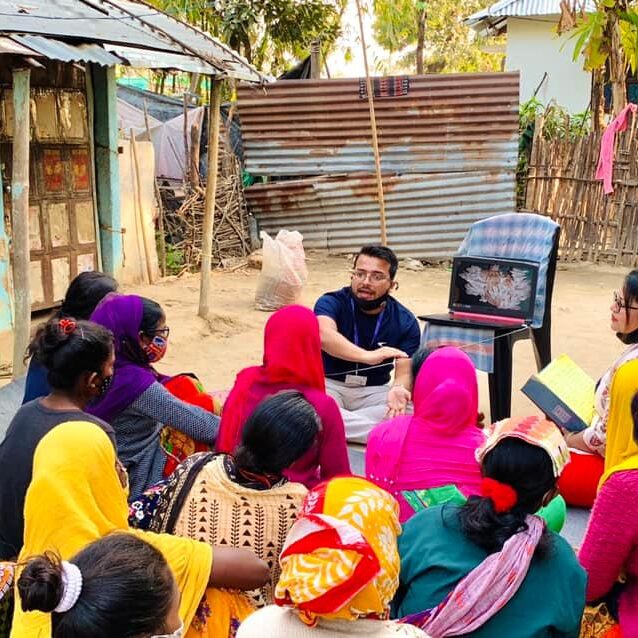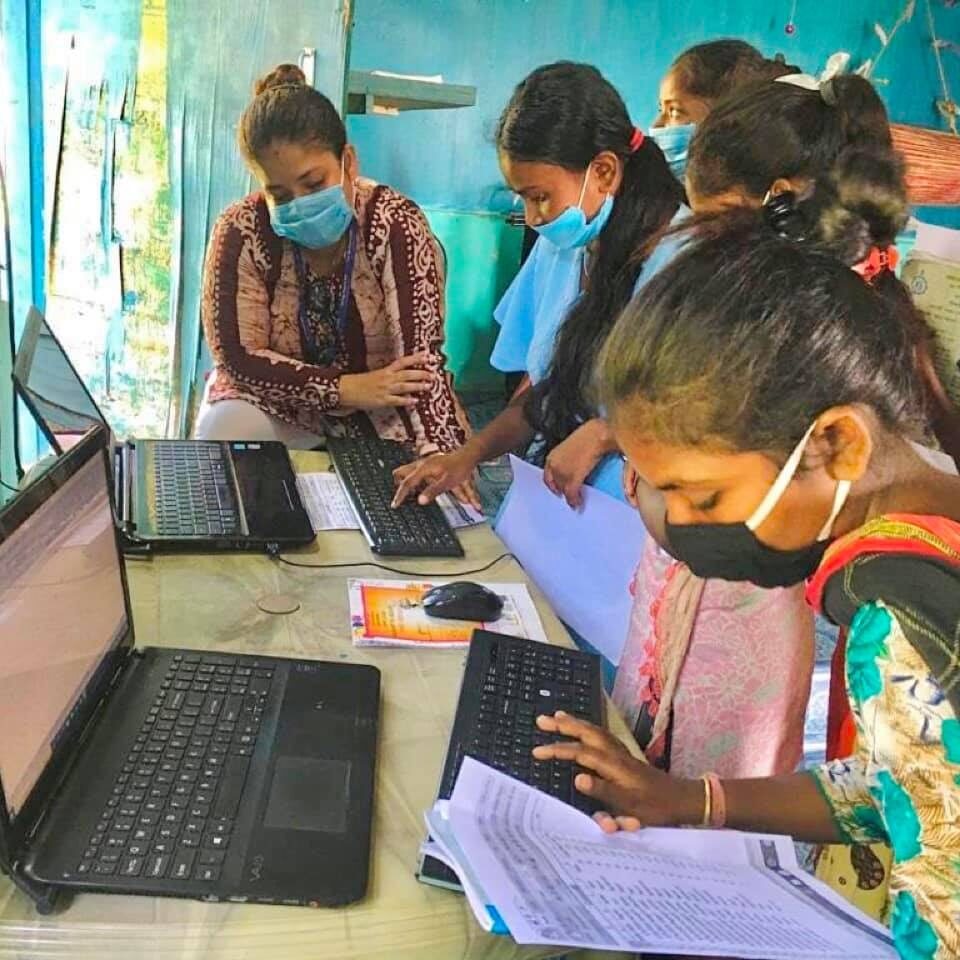 Live Life Happily Organization based in Siliguri North Bengal founded by Anirban Nandy and his wife Poulomi Chaki Nandy is working for rural development. In our organization, we attempt to use technology to bridge rural people and economic development. Hence, we focus on providing better education, increment in SHGs skill development, better agricultural productivity, higher income generation, and improved welfare services to the marginalized community of our society. Additionally, we are exploring target-oriented digital-marketing to provide marketing solutions. We are also conducting self-funded and external funded projects to channelize all the support we gain for the benefits of the rural people.
– Anirban Nandy (Ph.D. IIT Kharagpur)
Anirban and Poulomi Nandy are promoting women Empowerment through Self Help Groups (SHGs) in rural areas. We are providing improved solutions in terms of capacity development, target marketing in business, and welfare services to boost economy and quality life.