A Social Laboratory: Translating Research into Action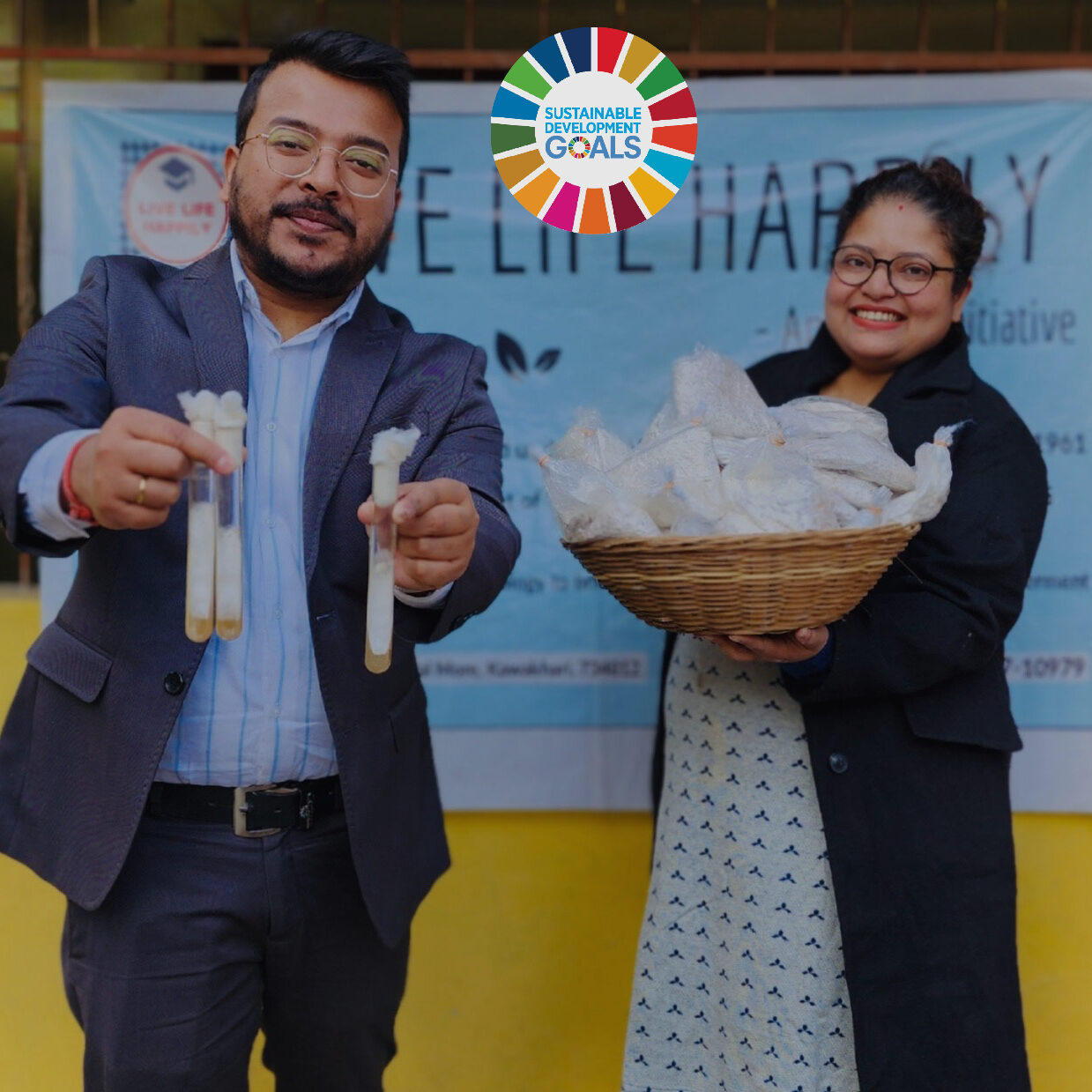 Towards Atmanirbhar Bharat 
Started by Anirban Nandy and Poulomi Chaki Nandy in 2016, Mobile Library initiated Mushroom Spawn Laboratory in Siliguri North Bengal. We are working on Mushroom Cultivation & Entrepreneurship in North Bengal with researchers and agri-business experts from IIT Kharagpur, Management Institutions, and Independent Scholastic background who now aims to promote inclusive sustainable economic growth, productive employment, and better opportunities for all. Almost covered over 07 years to connect to remote rural farmers in the Sub Himalayan region. We bring the first-ever Mushroom Spawn Laboratory in Siliguri North Bengal, a unique research cum entrepreneurship center, where we study different breeds of mushrooms and produce Mushroom spawns (seeds) for research and selling at lower prices. The availability of these mushroom seeds at low cost enables farmers and rural women entrepreneurs to maximize their income all over India, especially in eastern and north-eastern states.
High Demand of Mushroom
Mushroom has a higher demand in city and village markets, which motivates regular cultivation. However, the availability of high-quality mushroom spawns (seeds) is a well-known problem. Mushroom Spawn Laboratory in Siliguri North Bengal takes care of the climatic conditions which play important roles in mushroom spawning. A class of mushrooms is called oyster mushrooms, or Pleurotus species. Despite being categorized as fungus which is technically distinct from plants, mushrooms are a terrific supplement to any vegetarian or non-vegetarian diet.
Mushroom Spawns (Seeds)
We are taking utmost care of the spawning process at our Mushroom Spawn Laboratory in Siliguri North Bengal and thereby with high experience and agricultural expertise we produce the best mushroom seeds for farmers and marginalized communities. We at our Mushroom Social Laboratory are working in an inclusive way for remote villages. Not only production, the communities' welfare is also our prime concern. Today through our Mobile Library we are connected to over 700 Self Help Groups and over 9,000 women and girls.
High Quality Mushroom Spawn
(delivered anywhere in India)